Top Questions To Ask Before Getting A Truck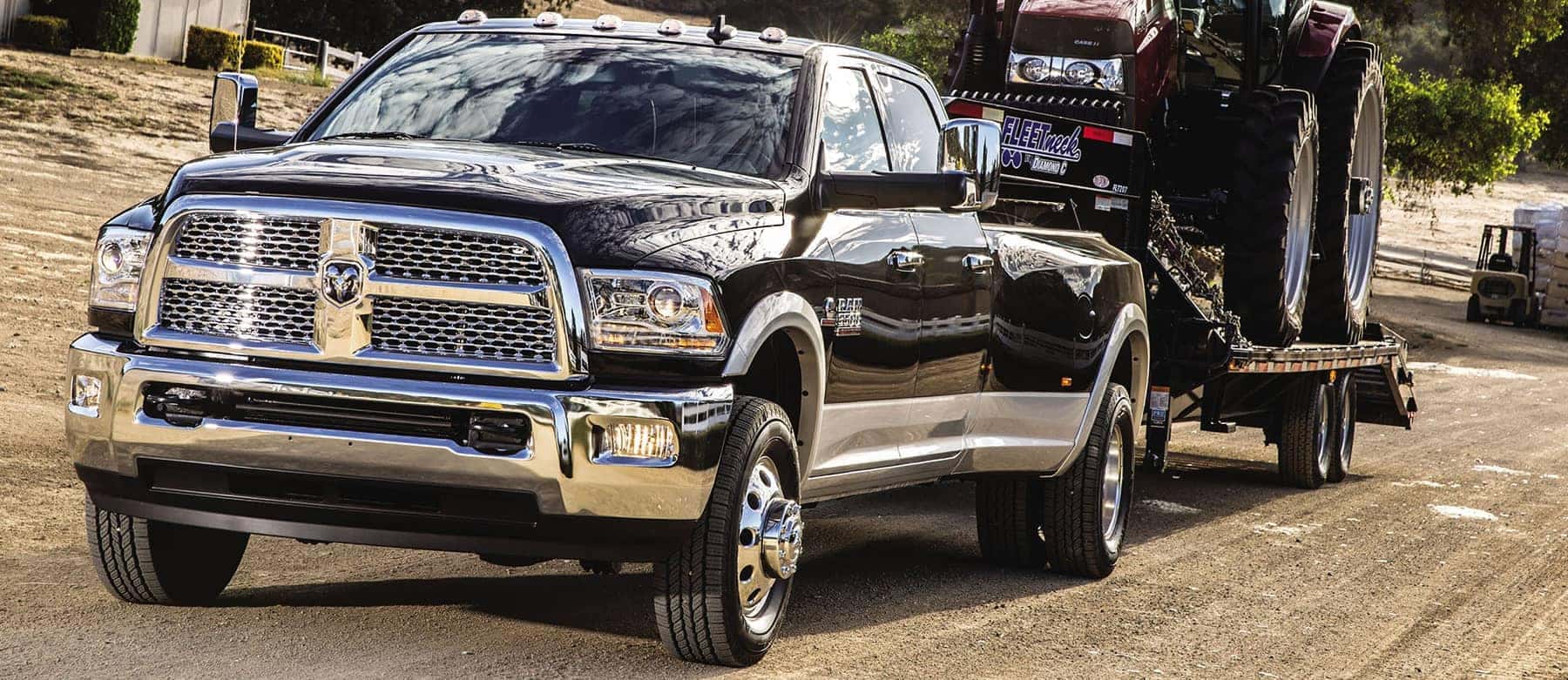 When you're looking to purchase a new truck near Tulsa, Ok, you're probably seeing a lot of different truck styles. Which one is the one? Scheduling test drives with quality dealerships like Jim Glover Dodge Chrysler Jeep Ram FIAT will always be a great idea when you're vehicle shopping because it gives you the opportunity to explore different models. A quick tip for any potential truck owner during this process is to ask the right questions. There are some key components in every truck that will help you determine a truck is too much or too little for you. Allow us to help you determine what questions will help you decide which truck should be your go-to vehicle. Truck owners who are especially happy with their vehicle asked themselves these five questions during the car-buying process:
What Size Truck Will Work For Me?
When it comes to purchasing a new truck, capability is the name of the game. Do some exploring and see what a light-duty truck can offer someone versus a heavy-duty truck. The difference will be immense depending on the model you're examining. Do you need to tow 5 tons or 15? When you are using your vehicle strictly for recreational use or as a commuter, you may want to opt for a light-duty truck that offers power and efficiency with towing capabilities. Explore your needs.
Consider Your Passengers
People love trucks because they are versatile. Sometimes you need additional space for a family gathering. It's important to consider what people, if any; you will be transporting from place to place. You might need a larger truck than you initially realized.
Are You Into Gas or Diesel?
When considering a light-duty truck, most drivers opt for the gasoline-powered one. However, the heavy-duty models will offer some serious towing power. What will fuel such power? Diesel! If you know that you're always going to be on the move, you might want to consider a diesel truck.
Budget Accordingly
Whether you're opting for a large heavy-duty monster of a truck or a light-duty pickup, consider your price-point, and how to finance if you have bad credit. We have a lot of options available for purchase this time. If you want to keep your payments lower, you'll have to search for the right type of model. If you buy a used truck, make sure to have a mechanic inspect it before purchasing. The last thing you want to do is purchase your dream heavy-duty truck, only to find out that it was a lemon!
What's My Gross Combined Vehicle Weight?
When you are vehicle shopping in Owasso, OK, especially for a new truck, the best thing you can do is ask yourself how much everything weighs. You need to know what kind of cargo weight you'll be working with so you know how strong you need your new truck to be. If you know you'll constantly be hauling a vehicle loaded with payload and people; you'll want a strong vehicle like a RAM 3500 with a 7,390-pound max gas payload (when fully equipped).
What's My Max Payload or Max Towing Range?
Most first-time truck buyers don't know that towing and payload weights can affect each other. If you are hauling a heavy payload, you'll have to lighten your trailer load to keep things efficient. The same applies in reverse. Towing and payload weights are significant if you're looking to get the most out of your new truck.
What Features Will Impact My Towing?
A truck's build impacts its capabilities. What you can do will rely heavily on your trucks box length, wheel drive and transmission, and cab size. Since you've been asking the right questions and know what you're using your truck for, you can explore cab sizes to see what works for you! You can choose a Regular Cab, which can seat up to three and is usually devoted to towing/payload. Need more? A Quad Cab seats up to six passengers and offers a decent balance of towing/payload with passenger comfort. If you're looking to go bigger, you can impress with a Mega Cab and its increased curb weight, seating for six, and maximum legroom for passengers. Not sure what heavy-duty truck is for you? Compare the RAM 2500 vs. Ford F-250.
What Axle Ratio Do I Choose?
Finding your ideal axle ratio can be quite the journey. If you're looking for more towing power with quicker acceleration, you'll benefit from a higher axle ratio. A lower axle ratio will offer enhanced engine efficiency with quieter operation. Drivers near Tulsa, OK will find that new Ram trucks offer varying axle ratios, so you always have the power of choice. When it comes to balance and efficiency, it's best to think back to what you're looking for and examine just how much power you need. For instance, if you want a commuter vehicle, a lower axle ratio can benefit you. Whenever you're truck shopping remember, it's all about your preferences.
Now You Can Buy A New Truck In Owasso, OK
So there you have it. If you find yourself looking for a viable truck option in the Owasso, OK area, please refer to our helpful tips! You can also avoid any car buying issues by going straight to the source and buying directly from our excellent new and used dealership in near Tulsa, OK. We serve Oklahoma drivers with the clarity they need to make the right decision, including details on the Uconnect system, proper RAM and Jeep maintenance schedules, guides to antifreeze, and more. You can also apply for financing online with our user-friendly website or contact our team to schedule a test drive in Owasso, OK. Whatever you choose, just know that the experts here at Jim Glover Dodge Chrysler Jeep Ram FIAT have your best interest in mind. We cannot wait to see you ride off into the sunset with your new pickup truck.